Expert cosmetic surgery in Newcastle
At LASE Cosmetic, our ethos is to offer the very highest standards of patient care and service while, at the same time, adopting evidence-based cosmetic treatments that allow our patients to benefit from modern techniques and perhaps avoid the need for traditional general anaesthetic based, overnight surgery, providing the best plastic surgery in Newcastle.
We have introduced technology such as CoolSculpting (fat freezing) and Renuvion (skin tightening) to the northeast which means our patients have exclusive access to the best evidence-based technology in the region.
Problems that might have required surgery in the past can be dealt with non-surgically with no downtime. Of course, cosmetic surgery might sometimes still be required and, if day surgery can be offered on-site, with overnight stay surgery being performed at hospitals off-site.
Access to visit the clinic is very easy as we are located next to West Jesmond Metro and there is ample local parking which means patients are willing to travel from all over the country to access our high standards.
Our facility and practice mean we can easily identify the best option for you as an individual (whether surgical or non-surgical) no-matter what your concern and provide you with our trademark honest advice and ethical care.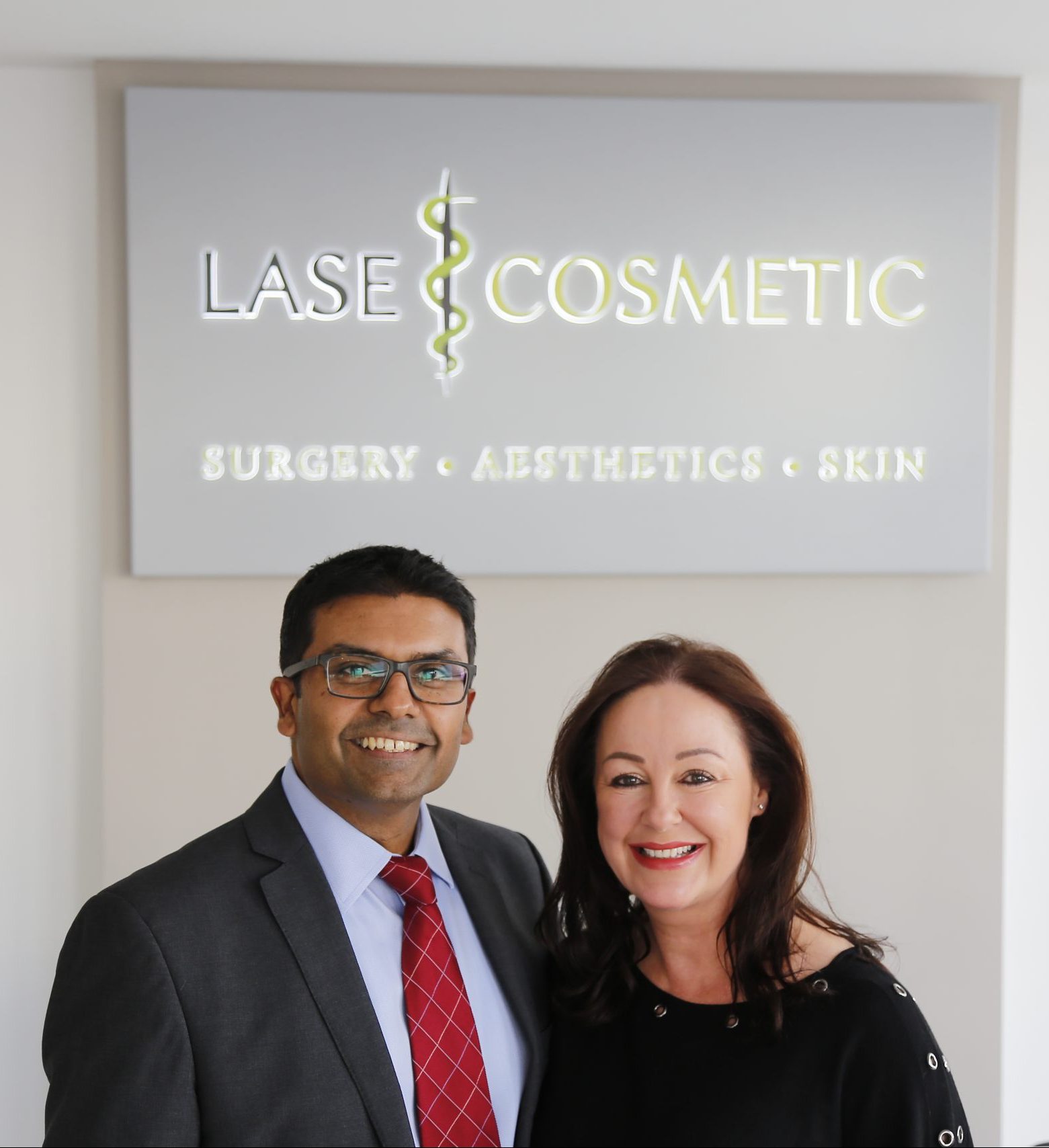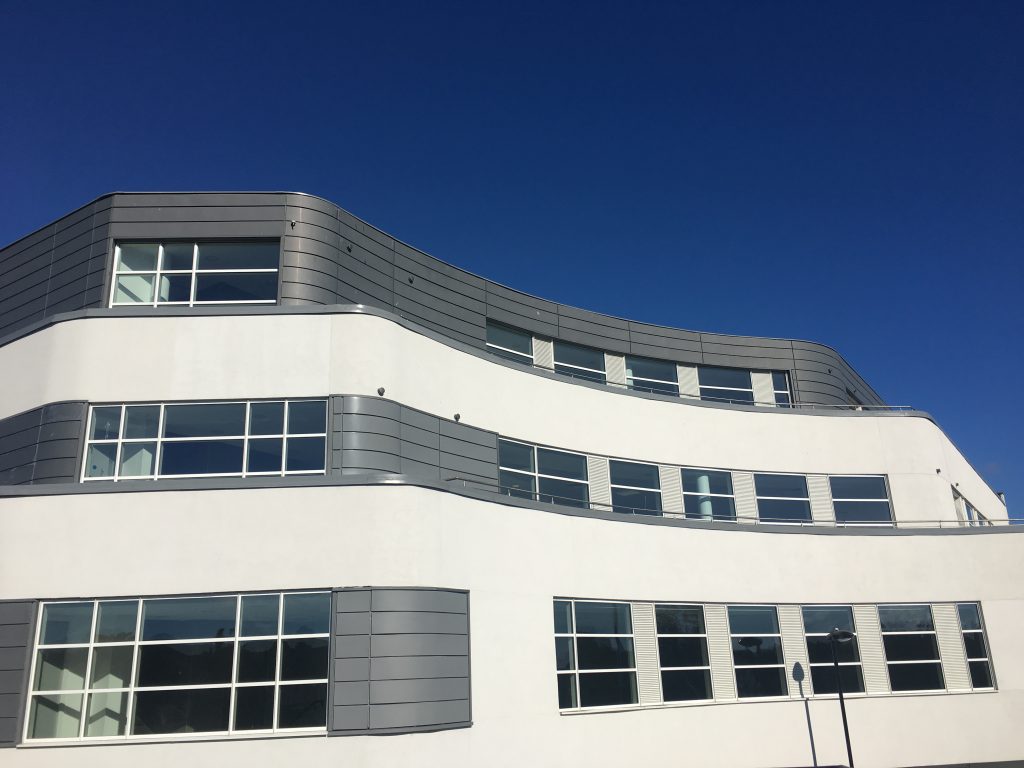 LASE Cosmetic is the dream of husband and wife team Ahmed and Lisa Ali-Khan, who have combined their 40 years' aesthetic experience which is like no other in Newcastle or the North East.
Our ethos is simple – to offer patients tailored advice and treatments which fit their needs and are completely safety and outcome-focused, whether that's a simple skin rejuvenation treatment or multiple surgical procedures with high patient satisfaction.
And because of our expertise across cosmetic and a wide range of surgical treatments, the team at LASE is uniquely positioned to determine whether surgical or non-surgical procedures are the best option for the individual – avoiding unnecessary general anaesthetics and overnight stays.
At LASE's clinic in Jesmond in central Newcastle-upon-Tyne, you can expect the very best in advanced cosmetic treatments, many of which are exclusive to us in the North East.
One such procedure is CoolSculpting, the world-leading fat-freezing system which provides safe treatment with permanent results – this is the only fat-freezing procedure in the world with FDA clearance and LASE is the only clinic between York and Edinburgh that offers it.
Ahmed and Lisa re passionate about what they do and pride themselves on delivering excellent results for patients while maintaining incredibly high standards.
At the heart of everything the clinic offers is the welfare of the patient – the team will always cross-refer between our surgical and non-surgical capabilities to ensure the patient is given the best advice on cosmetic surgery in Newcastle upon Tyne.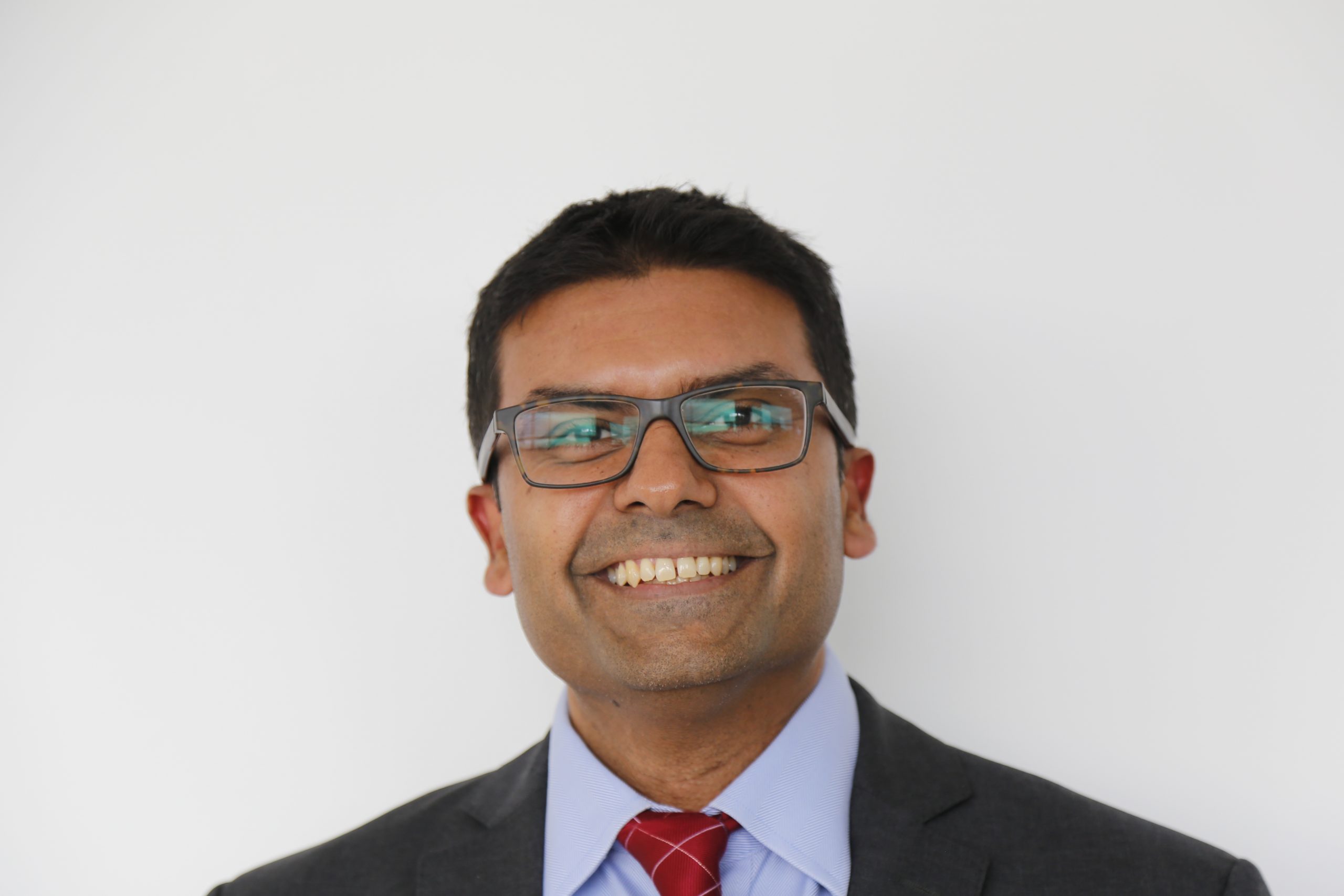 Mr Ahmed Ali-Khan FRCS (Plast.)
Lead Cosmetic Surgeon
Consultant Plastic Surgeon, Mr Ali-Khan has over 24 years' plastic surgery experience. Having completed his training in Bristol and the South West he embarked on specialist fellowship training in London (aesthetic surgery), Cambridge (reconstructive microsurgery) and Sydney (skin cancer) making him one of the few UK surgeons to have trained at the world-famous Melanoma Institute Australia.
Since 2012 Mr Ali-Khan has grown his private practice to be one of the best-known cosmetic surgeons in Newcastle and the North East. Mr Ali-Khan is well trained in all elements of cosmetic surgery but is known in particular for his specialist aesthetic experience in complex breast and body surgery, including breast augmentation, breast reduction and tummy tucks.
Patients seek his services as he has a reputation for the highest standards in surgical care and for the easy manner he has with patients, being professional always but having none of the negative stereotypes sometimes associated with consultant surgeons. This reputation as kind and thoughtful is confirmed in his patient reviews on RealSelf.com and the 'Three Best Rated' plastic surgeon in Newcastle.
Mr Ali-Khan is a full member of BAAPS and BAPRAS and is registered as a plastic surgery specialist with the GMC.
Mrs Lisa Ali-Khan RGN INP 
Managing Director
Mrs Ali-Khan is our lead aesthetic expert and is an independent nurse prescriber with over 20 years' aesthetic experience, making her one of the most experienced practitioners in the UK. Having worked in cardiac intensive care at the world famous Papworth Hospital she moved to Bristol where she worked in A&E. Her aesthetic career started in Bristol, setting up her first company before being approached by a past-president of BAAPS and BAPRAS to join his practice and develop their non-surgical service.
Lisa is one of the few aesthetic nurses to have been awarded practicing privileges in both the Nuffield and Spire Hospital groups before starting LASE Cosmetic in Jesmond with Mr Ali-Khan.
Mrs Ali-Khan is a full member of the British Association of Cosmetic Nurses and is the driving force behind the LASE Cosmetic clinic. She is committed to the ethos of high standards and safety within the aesthetic industry but is just as well known for her friendly and welcoming manner. A reputation as a skilled injector makes her very sought after by our patients.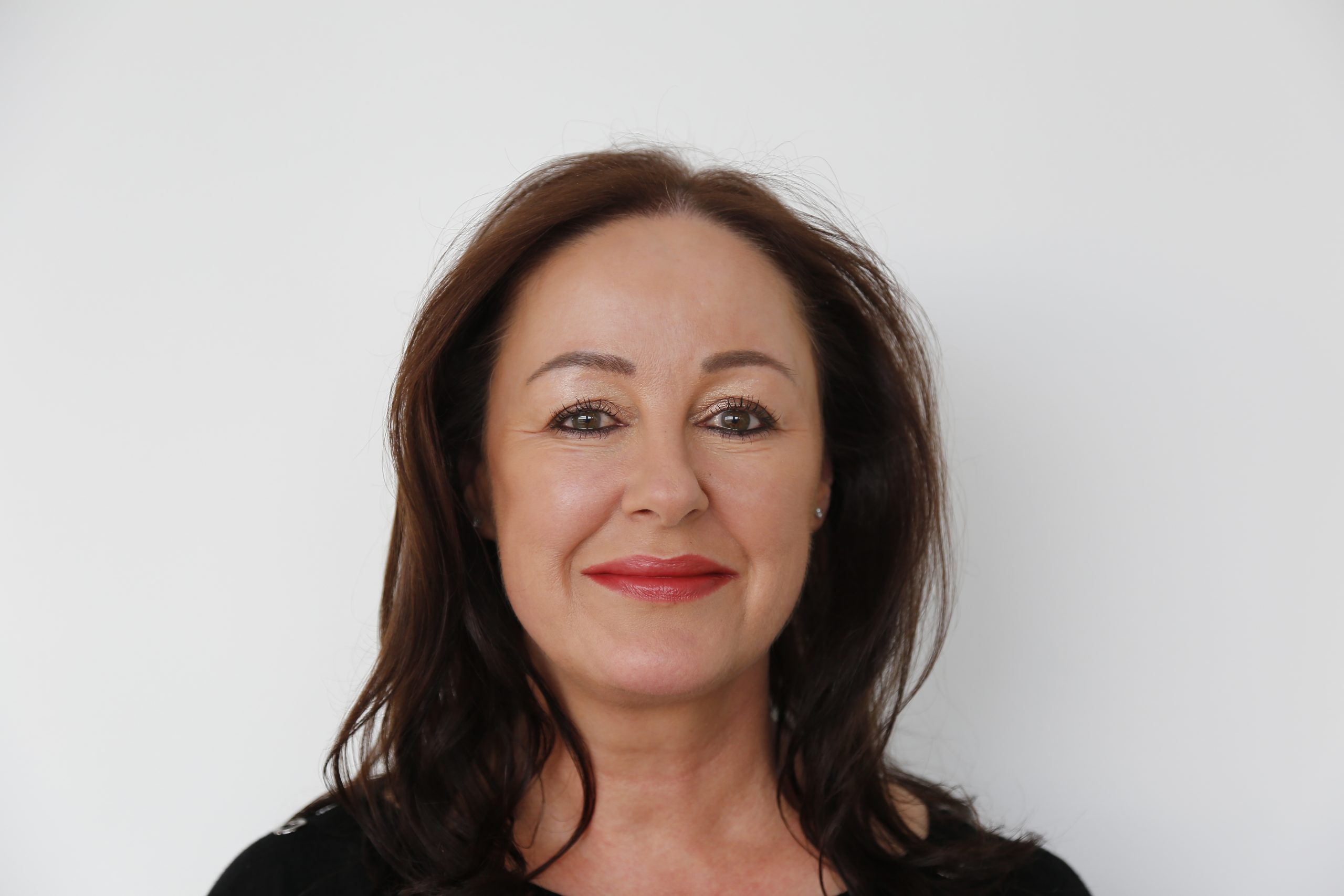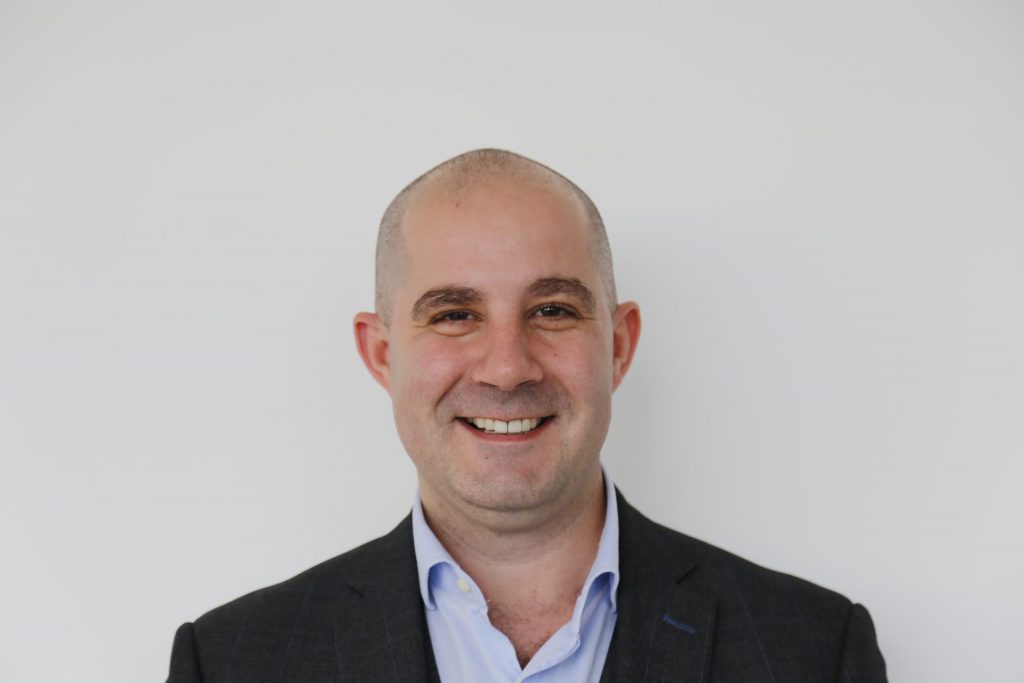 Mr Dan Saleh FRCS (Plast.)
Consultant Plastic Surgeon
Mr Saleh is a multi award winning plastic and cosmetic surgeon who offers care of the highest quality for his northeast patients. He has a busy NHS and private practice based in Newcastle and is registered as a plastic surgery specialist with the GMC.
Expertly trained and experienced in all aspects of cosmetic surgery and reconstructive surgery, Mr Saleh has been an invited speaker at national and international conferences in facial rejuvenation, nasal surgery and body contouring.
At LASE Cosmetic we are very fortunate to be able to offer his specialised skills in facelift, necklift, rhinoplasty and eyelid surgery. He has developed a particular interest in combining less invasive treatments and surgery to reduce downtime, particularly in facial surgery.
Mr Saleh is a great addition to the LASE Cosmetic clinic as he too has a reputation for the highest standards while maintaining a personality that is down to earth, warm and friendly.
Mr Asim Bashir FRCS (Plast.)
Consultant Plastic Surgeon
Mr Bashir is a highly trained and fully accredited plastic and reconstructive cosmetic surgeon with 20 years of experience working in the NHS. His plastic surgery training took place in centres of excellence in London and he has undertaken fellowships in Microsurgery & Facial Reconstruction at the St Andrew's Centre for Plastic Surgery, Chelmsford and Craniofacial Surgery at both Chelsea and Westminster Hospital, London and Vancouver General Hospital, Canada.
Notably, he has also undertaken a fellowship in cosmetic surgery at The London Clinic on Harley Street. Having been a Consultant in the North East of England for several years, he has a strong NHS practice which consists of skin cancer management and treating patients with facial deformities requiring complex reconstruction.
Although extensively trained in all aspects of cosmetic surgery, his particular expertise lies in facial cosmetic surgery and LASE is delighted to be offering his skills in minimally invasive facial rejuvenation, eyelid surgery, rhinoplasty, facelifting and neck lifting.
Mr Bashir prides himself in providing the highest quality of care for his patients. This coupled with his affable and approachable manner make him an ideal addition to the LASE Cosmetic Clinic.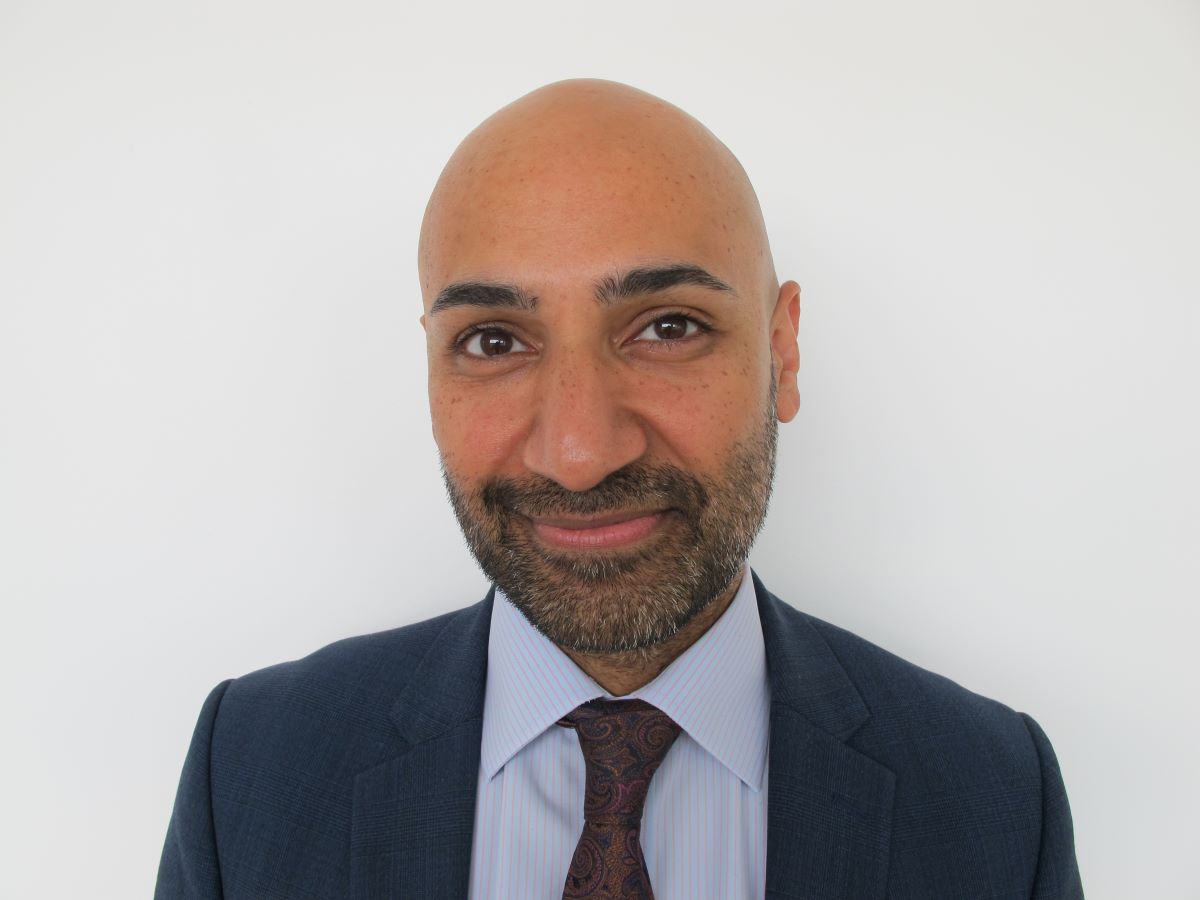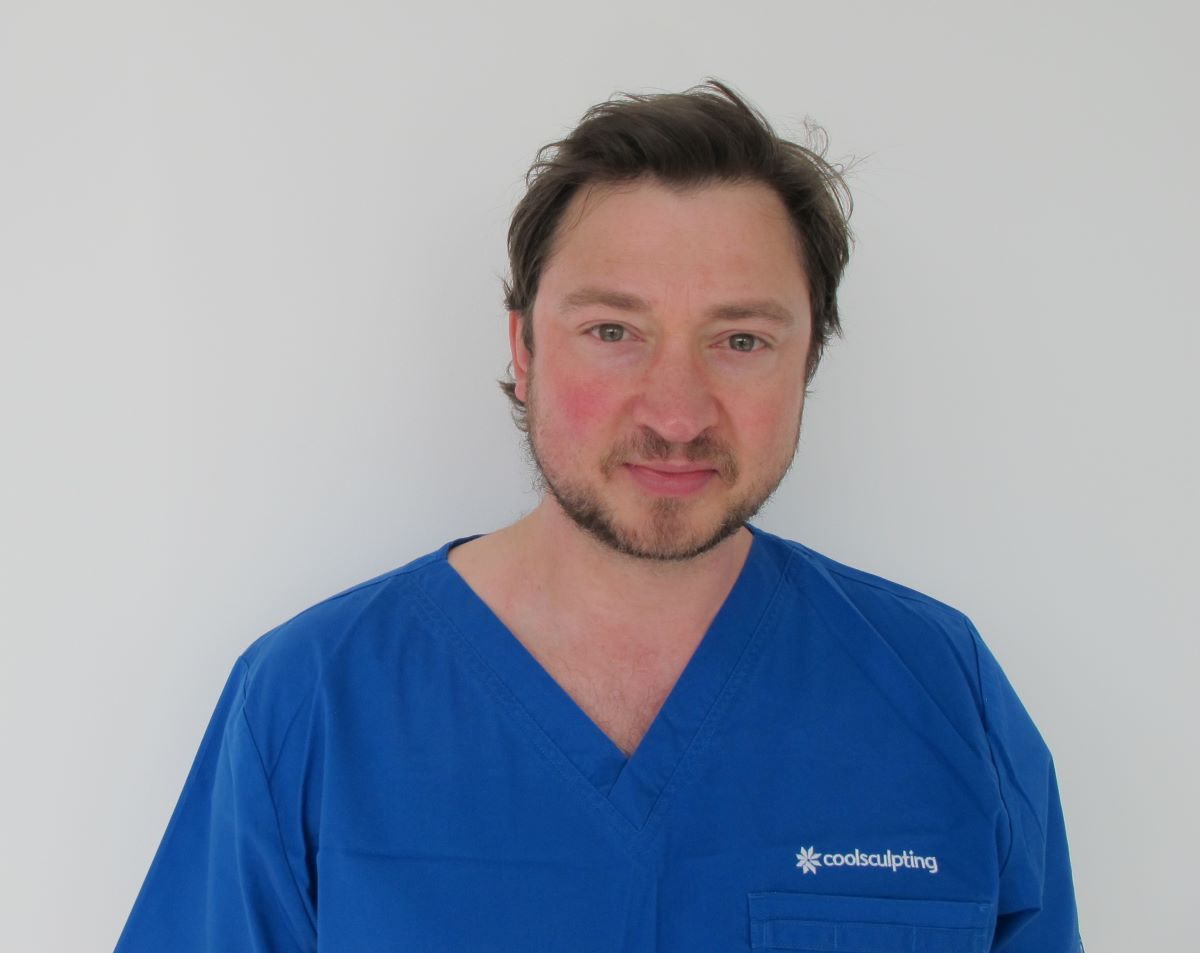 Mr James Wokes FRCS (Plast.)
Consultant Plastic Surgeon
Mr Wokes is an NHS Consultant Plastic, Reconstructive, Aesthetic and Head and Neck surgeon based in Durham. Having graduated from medical school with Distinction, he completed a decade of plastic surgery training both nationally and internationally culminated in the award of the prestigious Ian McGregor Gold Medal for outstanding performance in his FRCS(Plast.) consultant examination in 2018.
Mr Wokes completed specialist, and highly sought-after, fellowships in cancer surgery, reconstruction and cosmetic surgery, both in the UK and internationally, before returning to the north-east as a consultant.
Complementary to his surgical expertise, Mr Wokes has extensive non-surgical aesthetic experience allowing a multifaceted approach to rejuvenation. This enables him to provide bespoke, patient-centred consultations to those pursuing aesthetic procedures.
Mr Wokes strives to provide exemplary patient care and natural looking results for his patients. He offers consultations in cosmetic surgery of the face, breast and body and nonsurgical treatments for facial rejuvenation from our aesthetic clinic in Jesmond, Newcastle.
Mr David Sainsbury FRCS (Plast.)


Consultant Plastic Surgeon

Mr Sainsbury is a Consultant Plastic Surgeon whose NHS specialist practice is Paediatric plastic surgery, including cleft lip and palate repair and repair of congenital ear maldevelopment. Mr Sainsbury undertook much of his plastic training in Newcastle and the North-East before embarking on specialist fellowship training.

Highly trained in all aspects of plastic and cosmetic surgery, Mr Sainsbury leads the 'See and Treat' skin lesion removal service at our clinic in Jesmond, Newcastle. He also offers blepharoplasty surgery and prominent ear correction, under local anaesthetic at the clinic.

Mr Sainsbury is known for having a calm and welcoming demeanour and is a valued addition to the Consultant body at LASE Cosmetic.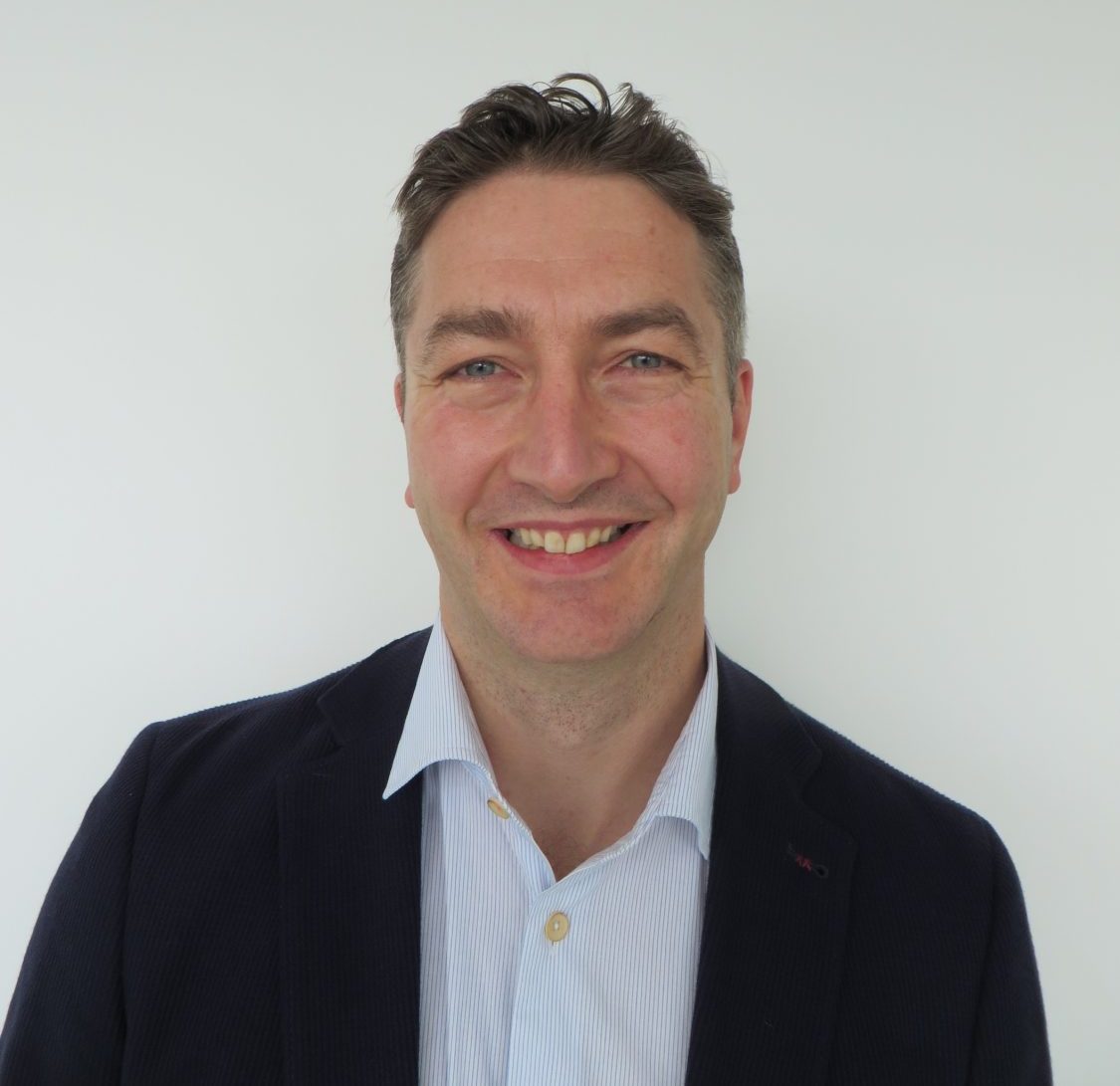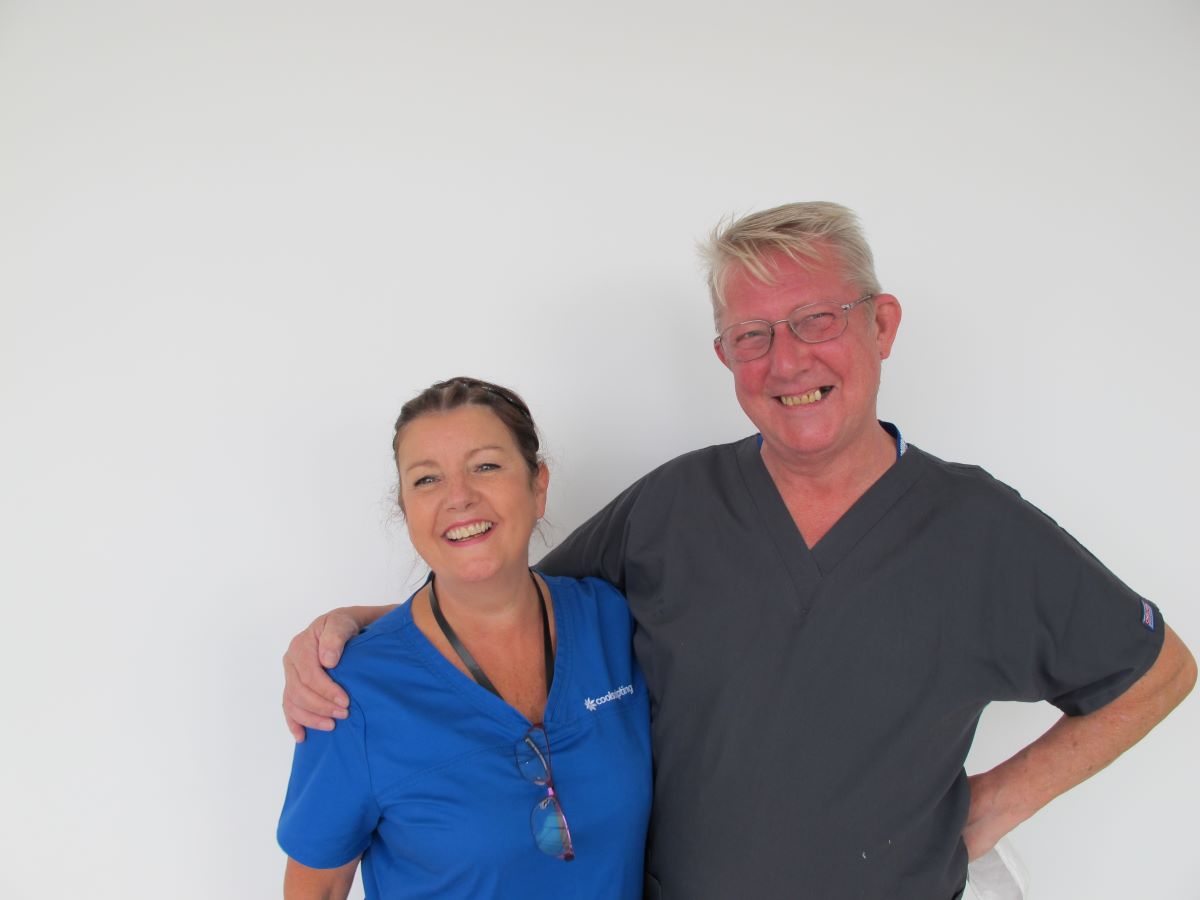 BriVonne
Senior Theatre Team
Brian and Yvonne Malone are LASE's 'other' power-couple. Never seen apart they are never known by their own names, instead known only as BriVonne. With over 30 years healthcare experience each, they met 20 years ago when working in plastic surgery theatres. The rest, as they say, is history! 
Mr Ali-Khan met them when he was appointed a consultant surgeon in Durham 10 years ago. Respecting the wealth of experience they possessed, he kidnapped them from the NHS and brought them to LASE, to lead the surgical team. They are known for caring enormously for their patients and the staff that work with them. 
Christine Bambrough
Patient Liaison
Chris has great customer service skills, having worked in the NHS as a quality systems manager for over 20 years and more recently was 'client facing' within the retail sector. As a quality manager her focus has always on been centred on high standards, continual improvement and building a reputation through 'positive customer experiences'.
Chris enjoys learning about all the latest aesthetic innovations in both the non-surgical and surgical sectors to ensure she is equipped with the knowledge to support the clinical team with each patient that we meet.
Chris is passionate about perfection, loves meeting new people, is friendly and cannot wait to welcome you to LASE Cosmetic in Jesmond.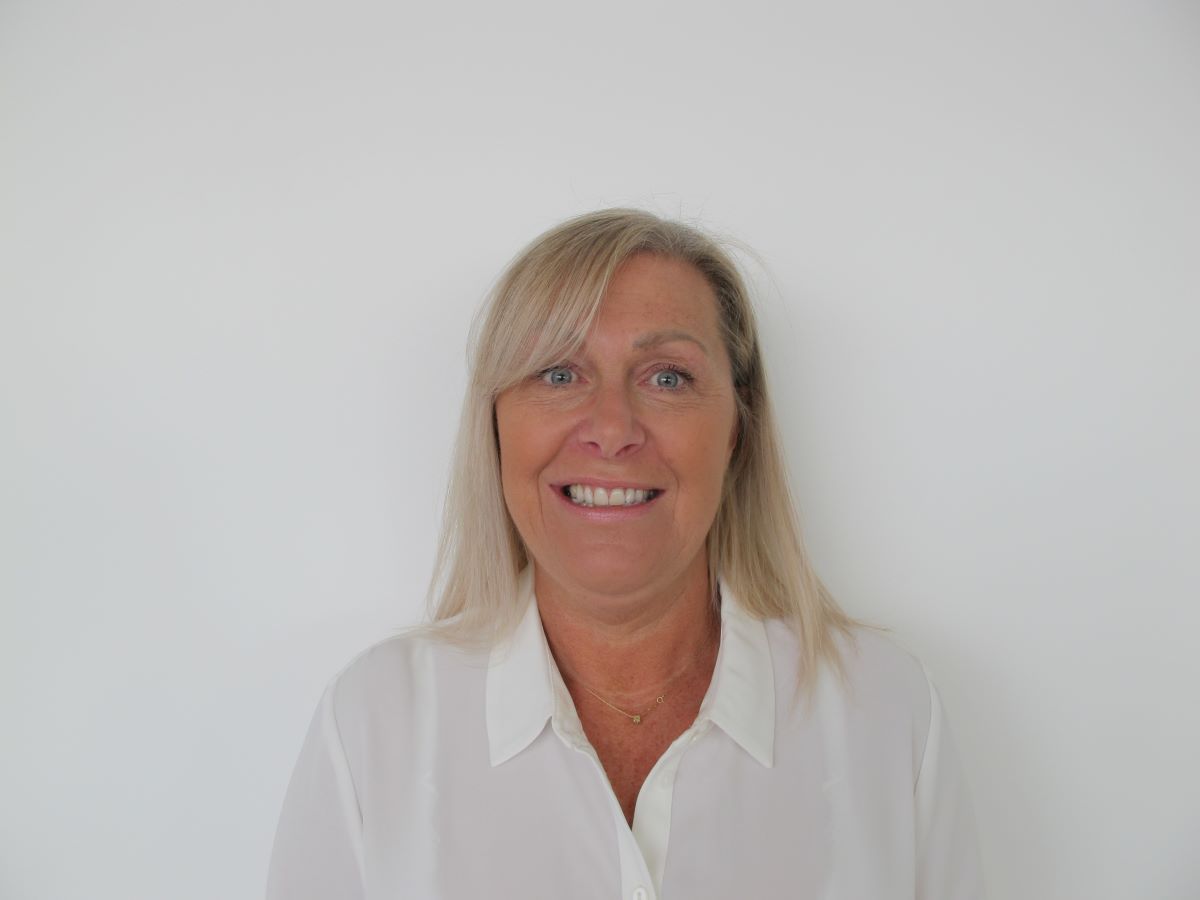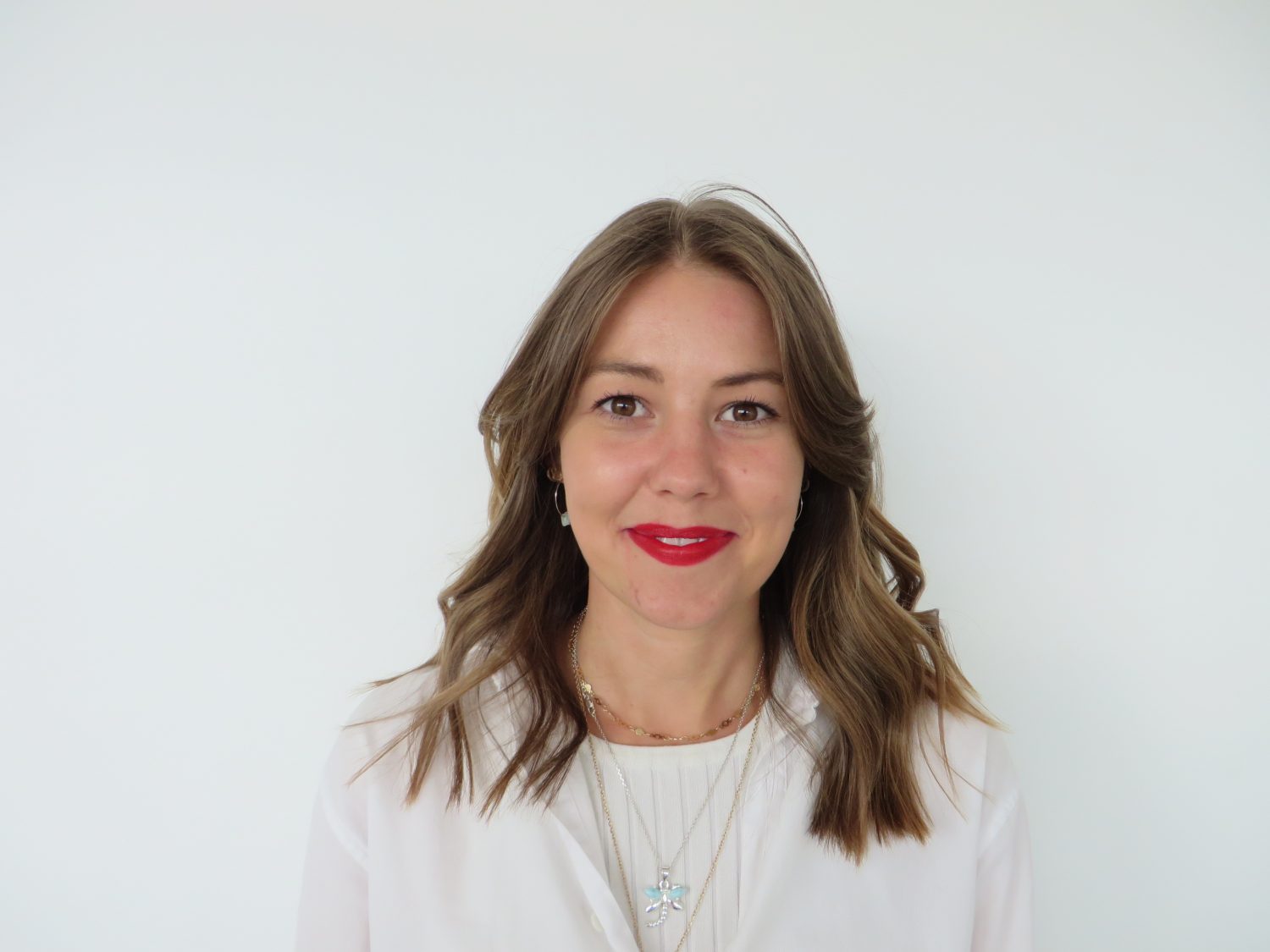 Toni Stokoe
PA to the Managing Director
Toni has experience of the beauty side of the aesthetic industry having worked previously as a hairdresser and beautician. LASE Cosmetic is a medical facility and she quickly found her natural talents lay in her organisational skills which is of great benefit to us. Quickly developing into an assistant manager, Toni can be seen ensuring everything at LASE is running smoothly and efficiently.
Outside of work, Toni is a busy mum and loves the outdoors; camping, hiking and wild swimming are amongst her hobbies.